Miami's original neighborhood was founded in 1873 by an eclectic mix of pioneers, artists, intellectuals, and adventurers. The tropical oasis of Coconut Grove is an escape from the stresses of city life. Located in the middle of Miami, yet completely separate and quaint, it offers a warm, laid-back atmosphere with charming boutiques, galleries, gourmet restaurants, sidewalk cafés and sailboats anchored in Biscayne Bay. The neighborhood's distinctive bohemian flair and lush tropical canopy makes it a favorite with locals and visitors alike.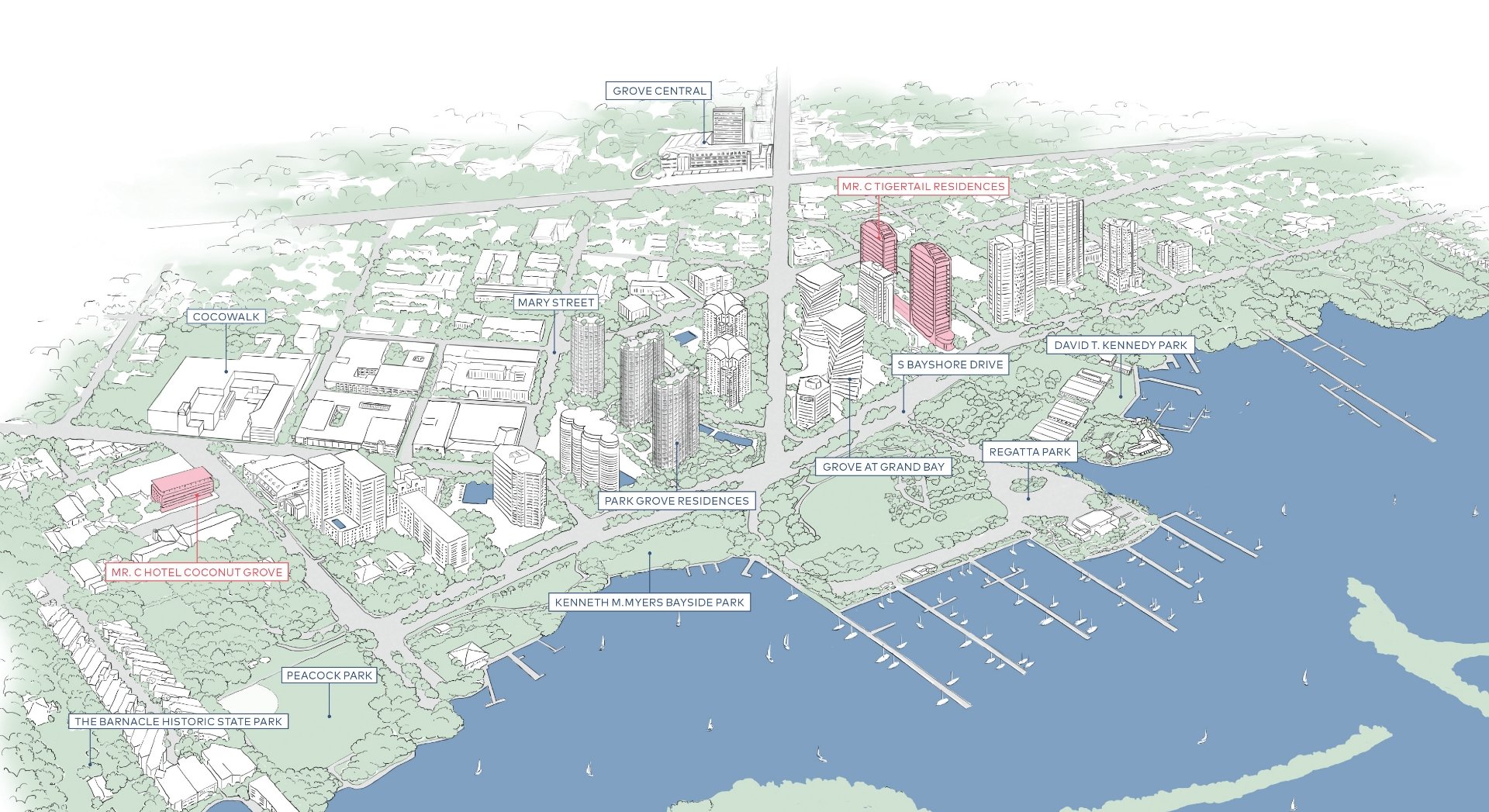 Characterized by its tree-lined streets, lush parks and gracious residences, Coconut Grove has long been favored by those seeking tranquility within reach of Miami's legendary excitement. Coconut Grove is just minutes from downtown Miami, South Beach and the Miami International Airport, offering residents access to one of the world's most glamorous and culturally vibrant tropical cities.
From sunset sailing and tennis to biking or running along miles of trails and pathways, Coconut Grove is a place for people who love to embrace the outdoors. The area's most spectacular waterfront green spaces include Regatta Park, Peacock Park, the Barnacle Historic State Park, David T. Kennedy Park and the Kampong, a nine-acre botanical garden.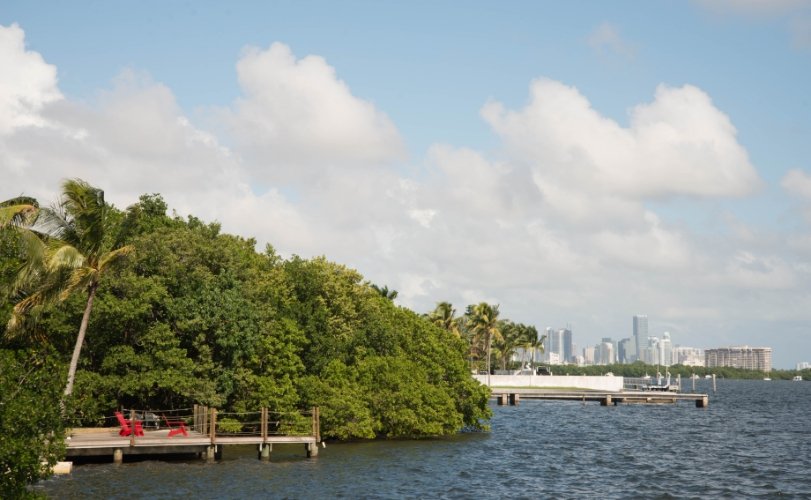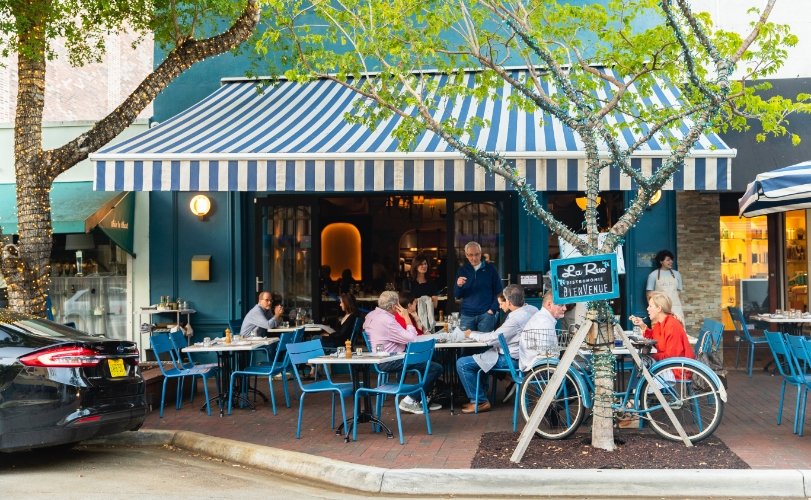 With ancient trees and verdant parks, the heart of Coconut Grove is a picturesque place to spend time catching up with friends over brunch, sip a cappuccino at an outdoor café, or drift in and out of shops.
A number of Coconut Grove marinas cater to amateur and professional boaters, and the bay plays host to some of the world's most important regattas.