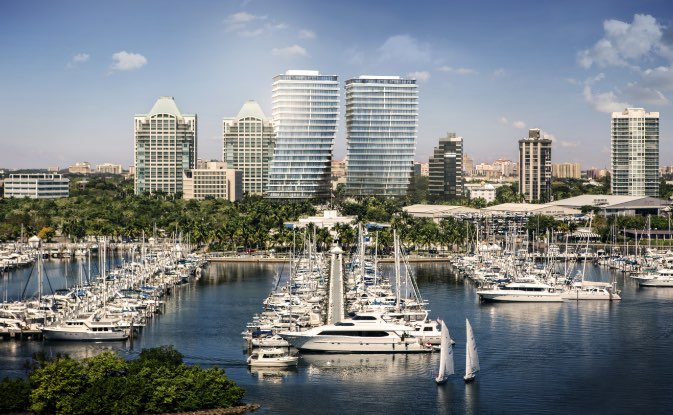 Grove at Grand Bay by Bjarke Ingels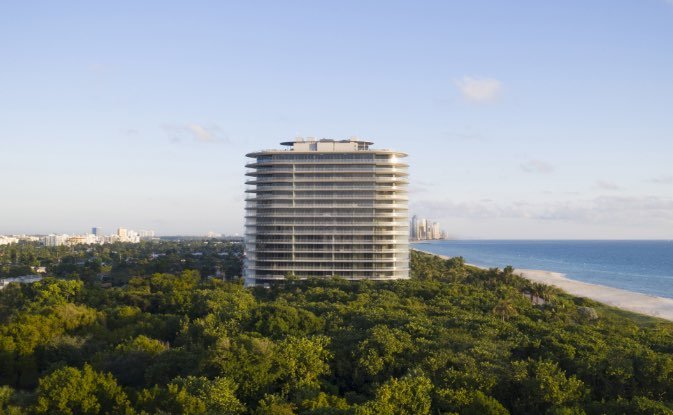 Eighty Seven Park by Renzo Piano
David Martin has carefully curated a portfolio of real estate developments valued at more than $8 billion that elevate quality of life; maximize the way in which people work, live and entertain; and innovate the urban and suburban landscape with an eye toward resiliency and sustainability.
Relentless in his pursuit of design excellence and responsible approaches to development, since launching his firm in 2001, David has enlisted the world's top architects and planners as collaborators behind the firm's signature projects.  Recent examples include the Bjarke Ingels-designed Grove at Grand Bay and the Rem Koolhaas/OMA-designed Park Grove, two new luxury residential developments that catalyzed the revitalization of Miami's Coconut Grove neighborhood; the Rene Gonzalez-designed GLASS in Miami Beach's South of Fifth District; Eighty Seven Park in Miami Beach, which is a 70-unit beachfront condo designed by Pritzker Prize-winning architect Renzo Piano; and the Carlos and Jackie Touzet-designed Mary Street office and retail complex in Coconut Grove; and Botaniko, a master-planned community in Weston designed by Chad Oppenheim and Roney Mateu.
A Florida native, Mr. Martin has taken a proactive role in ensuring his hometown is built to last. He integrates green space, resilient construction methods, transit connectivity, and renewable energy into its developments wherever possible. Additionally, Mr. Martin has been and is involved in several boards and organizations, including serving as a member of Miami-Dade County's Biscayne Bay Task Force, an Advisory Board member for the University of Miami's Masters in Real Estate Development + Urbanism (MRED+U) program, Chair of the Neighborhoods Committee for The Underline, a 10-mile linear park now under construction in Miami, as well as an active member of the Sea Level Rise Committee.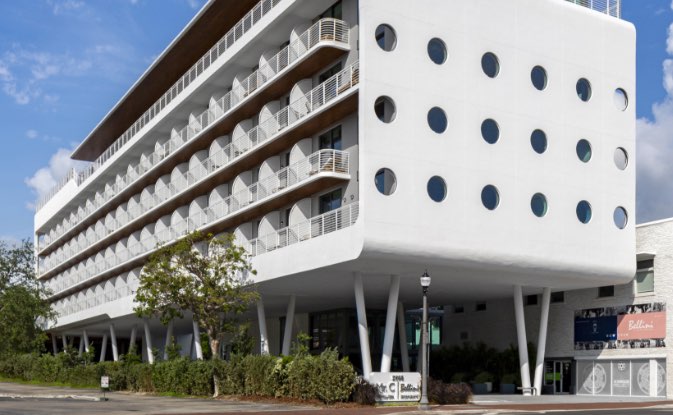 Mr. C Hotel Coconut Grove, FL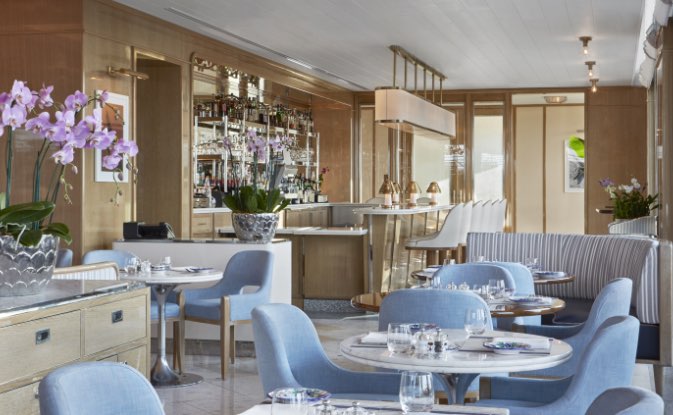 Mr. C Hotel Coconut Grove, FL
Ignazio and Maggio Cipriani
Mr. C is a hospitality and residential property brand founded by brothers Ignazio and Maggio Cipriani. Members of the fourth generation of the Cipriani family, internationally renowned for restaurants, landmark event spaces, lounges, and residences, Ignazio and Maggio were uniquely qualified to conceptualize a hospitality and residential brand that would bring the best of Old World and modern luxury together for today's most sophisticated clientele.
Both brothers Ignazio and Maggio had experienced hospitality on an international level while working for the family business, and this greatly influenced the development and vision for the Mr. C brand, ultimately, defining the feel and ethos. This mindset is a commitment to making today's travel experience effortless through sophisticated design, Old World simplicity, and European glamour.
As young travelers commuting between Europe and the United States, the brothers began seeking out ideal locations to launch and grow their brand. They selected the classically elegant community of Beverly Hills in Los Angeles to introduce their first Mr. C hotel. It was followed by New York City, with Mr. C Seaport and Miami with Mr. C Coconut Grove.
For more information visit mrchotels.com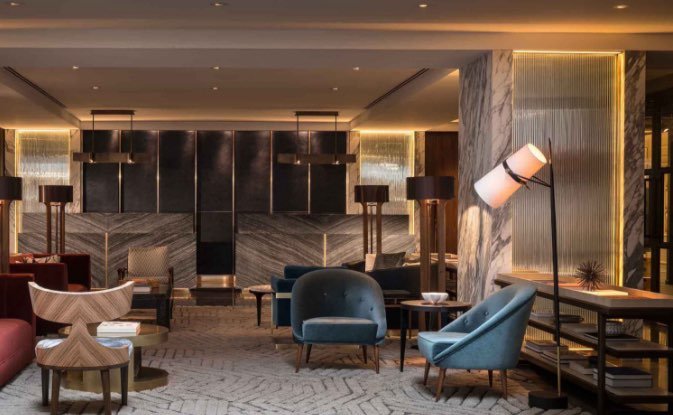 Four Seasons, Houston, TX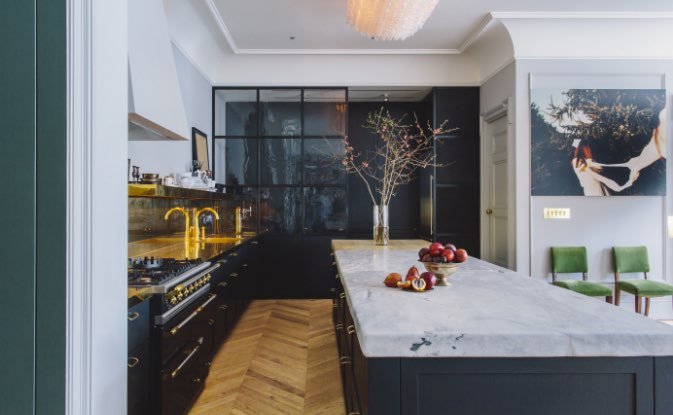 Meyer Davis is a globally recognized New York City-based design boutique specializing in residential, hospitality, retail, and workplace environments. Founded in 1999 by Will Meyer and Gray Davis, the firm has established itself at the forefront of high end commercial and residential design practices, throughout the U.S. and abroad. Meyer Davis designs seamless physical experiences tailored to their client's individuality, combining principles of great design with a clear vision for the experience they seek to create. The designers consider each new project an opportunity to bring a unique and powerful story to life.
Playing with space, form, texture, and light, they develop a visual experience that seeks to compel and inspire. Meyer Davis believes that great design works on multiple levels, weaving together bold design moves and striking details to ensure that when completed, each project makes an immediate and lasting impact.
Meyer Davis enjoys seeking new and unexpected solutions, values lasting impact over flash, and believes in the power of restraint. Their work proves that intelligent subtraction often yields the greatest results.
For more information visit meyerdavis.com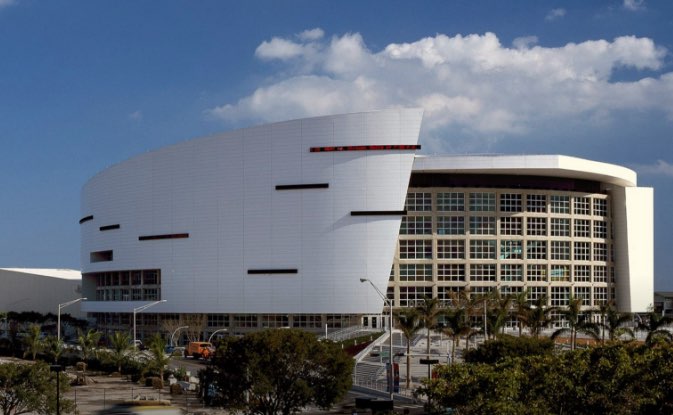 Arquitectonica is an award-winning, international design firm based in Miami with offices worldwide. The firm is led by Bernardo Fort-Brescia and Laurinda Spear, who won the 2018 Urban Land Institute Lifetime Achievement Award, marking the first time an architects have won the prestige award and the 2019 American Prize for Architecture by The Chicago Athenaeum and The European Centre for Architecture Art Design and Urban Studies. Their designs has been featured in thousands of international and national publications as well as being exhibited in major museums across the world.
Arq is synonymous with luxury living and hospitality, but is also well-known for a variety of project types including civic, cultural and performing art complexes, education, stadia as well as travel and leisure projects. Luxury residential properties designed by the firm include Solaria + Aria in Milan, Italy; Regalia, Fendi Chateau Residences and Beach House 8, in Miami Beach, Icon Brickell and SLS Lux Hotel and Residences in Miami. The firm has also produced award-winning designs for the hotel industry that has redefined the guest experience for the top  hospitality brands including Mr. C, Mandarin Oriental, St. Regis, Ritz-Carlton, JW Marriott, Westin, W Hotels, Four Seasons, Canyon Ranch, Conrad, Viceroy, and many others.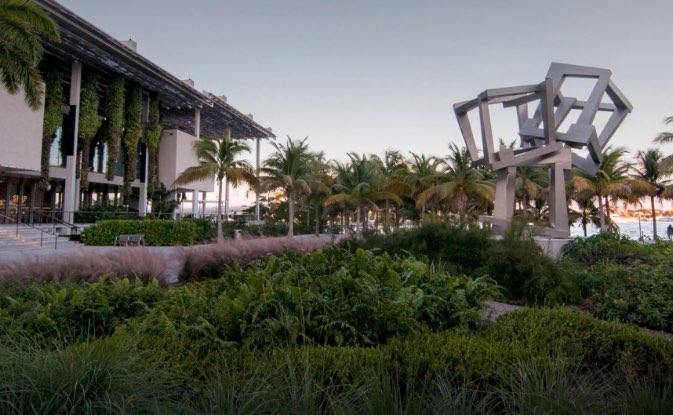 Pérez Art Museum Miami (PAMM)
Since 2005, Miami-based ArqGEO has been designing contemporary, technologically informed landscapes to meet the challenges of a changing environment, and add community value by improving performance and livability. The award-winning firm, founded by Laurinda Spear, is committed to sustainable design, including the conservation of water, soil and plants. They are advocates for preserving existing plant material and using these species to provide local habitat support without water, fertilizer and excessive maintenance. They incorporate innovative pavement, roof and garden systems that reduce the draw on the freshwater supply and help to limit local flooding.
For more information visit arquitectonicageo.com

This project is being developed by CG Summer Investments, LP, a Delaware limited partnership("Developer"), which has a limited right to use the trademarked names and logos of Mr. C. DEVELOPER AND ITS AFFILIATES ARE SEPARATE LEGAL ENTITIES FROM MR. C, AND MR. C IS NOT RESPONSIBLE FOR ANY OF THE CONTENT CONTAINED HEREIN. Any and all statements, disclosures and/or representations shall be deemed made by Developer, and you agree to look solely to Developer with respect to any and all matters relating to the sales and marketing and/or development of the project.