Mr. C Residences Coconut Grove reveals the next phase of amenity offerings with a brand-new rooftop pool deck and bar, billiards library and lounge space. The new spaces are inspired by the iconic glamour of 1950s Italian Riviera and Miami's distinctive interpretation of Art Deco. Designed by Meyer Davis and Arquitectonica, the additions will elevate the already-luxurious residences amid a buyer shift that expects fully equipped personal sanctuaries from their future homes.
"We are excited to unveil our design for the new amenities, alongside such an esteemed team of creative minds. As inspiration, we combined Mr. C's lifestyle and the boldness of Miami with our refined design sensibility and attention to detail. The quality, palette and aesthetic of the new additions are bar none," says Wil Meyer, co-founder of Meyer Davis.
The secluded rooftop pool deck features views of the city and bay, complimentary towel service, a private Bellini bar and pool lounge. The design has an inherent connection to water, the culture of sailing and boating as well as the natural beauty of Coconut Grove. Blue hues dominate between the water and sky, while green is incorporated through foliage. Warm bronze-toned mullions are a nod to the highly polished wood of luxury yachts. Rooftop elements are architecturally designed with sweeping curvilinear gestures that address long-distance clarity, while offering access to both sun and shade.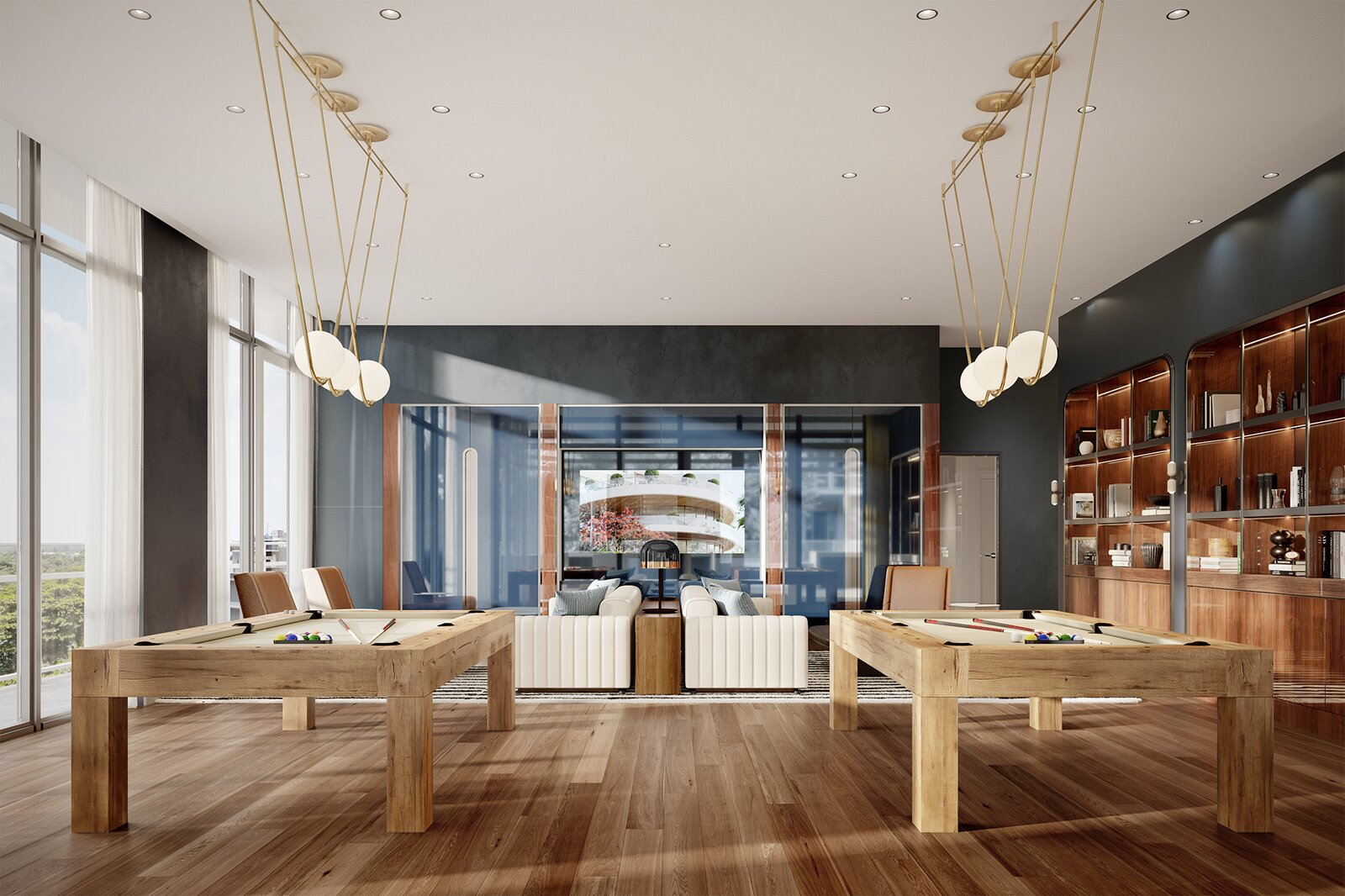 A new generation of high-design, comfy lounge seating and cutting-edge collaboration is brought together in an inviting setting for the new billiards library. The amenity exhibits Mr. C's signature style as a contemporary take on Old World sophistication and modern comfort infused with the maritime tradition of Coconut Grove. With navy blue, light cream and wooden tones running through the space, the billiards feature private offices, a board room, pool tables and seating areas. The area highlights floor-to-ceiling windows, giving the design elements an impeccable view as the backdrop.
Design continuity carries over from the billiards to the casual lounge with color scheme, rich materials, finishes and master craftsmanship throughout both spaces. The shared social space calls for relaxing, hosting dinner parties or working and connects to nature with a communal outdoor balcony and patio.