With a brand-new rooftop pool deck and bar, billiards library, and lounge space, Mr. C Residences Coconut Grove introduces the next generation of amenity options.
The new areas are inspired by the renowned beauty of the Italian Riviera in the 1950s and Miami's unique Art Deco version. The additions, designed by Meyer Davis and Arquitectonica, will raise the already-luxurious apartments as buyers demand fully furnished personal sanctuaries from their future homes.
Views of the city and harbor are available from the exclusive rooftop pool deck, complimentary towel service, a private Bellini bar, and a pool lounge. The design is inextricably linked to water, sailing and boating culture, and the natural beauty of Coconut Grove. Blue tones predominate between the sea and the sky, while green is introduced through the flora. Warm bronze-toned mullions pay homage to luxury ships' highly polished wood. Architecturally, the rooftop elements are conceived with sweeping curved movements that address long-distance clarity while providing access to both sun and shade.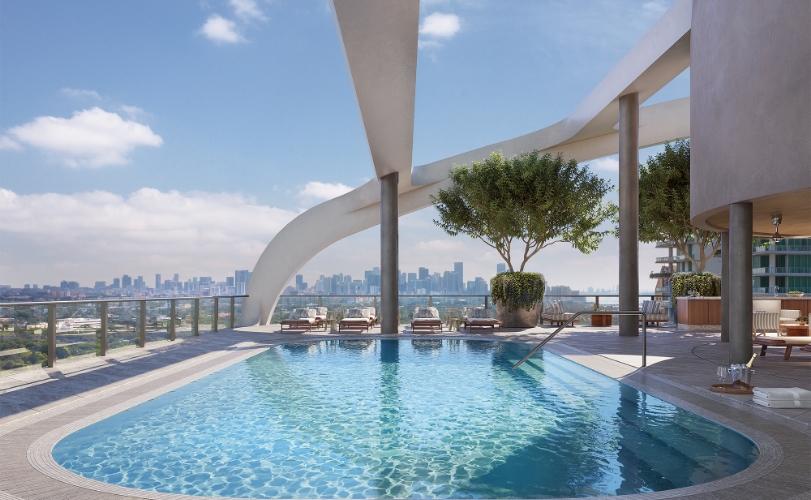 The new billiards library brings together a new generation of high design, comfortable lounge seating, and cutting-edge cooperation in an attractive atmosphere. Mr. C's trademark style is evident in the amenities, a contemporary interpretation of Old World sophistication, and modern comfort blended with Coconut Grove's marine culture. The billiards offer private offices, a board room, pool tables, and lounge areas, with navy blue, light cream, and wooden tones running throughout the space. The space features floor-to-ceiling windows that provide the perfect backdrop for the design elements.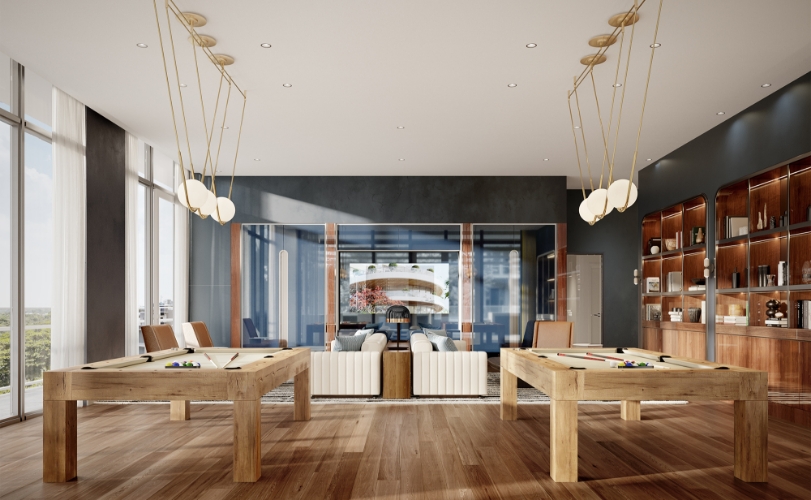 The color palette, rich materials, finishes, and superb craftsmanship in both areas carry over from the billiards room to the informal lounge. With a public outside balcony and patio, the shared social space is ideal for lounging, holding dinner parties, or working.