Maya Vander, a cast member on the popular Netflix show "Selling Sunset" since its premiere in 2019, announced on Instagram that she's opening her own real estate group in Miami.
"So excited to continue to share this new chapter. Miami we're taking over!" Vander wrote about her new group on an Instagram post.
"We are all working hard & pushing everyday. We love and respect our clients, which is SO important in order to be successful in real estate," she continued.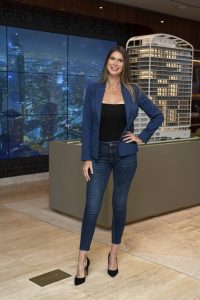 Why did you decide to start your own group? Will it serve the Miami area or also LA?
Maya Vander: My client load has notably increased and at the end of the day I am only one person. I believe that to be successful and productive, you need to have help. Whether it is an assistant, team, social media person, etc…I want to grow but slow. My team is only in Miami. I am licensed in California, but my focus is now Miami.
What is difference between the Miami and LA markets? Where are buyers more ambitious?
Has the transition from LA been easy?
Maya Vander: So easy. We have met some great friends; work is thriving, and Miami offers so much. The lifestyle is even better than LA in my opinion.
Do you think Miami is seeing a bigger success in real estate than LA?
Maya Vander: LA will always be a great market because of the entertainment industry, it is usually more stable. With that being said, I do see more people who are relocating because they fed up with high taxes and the problems that the city has.